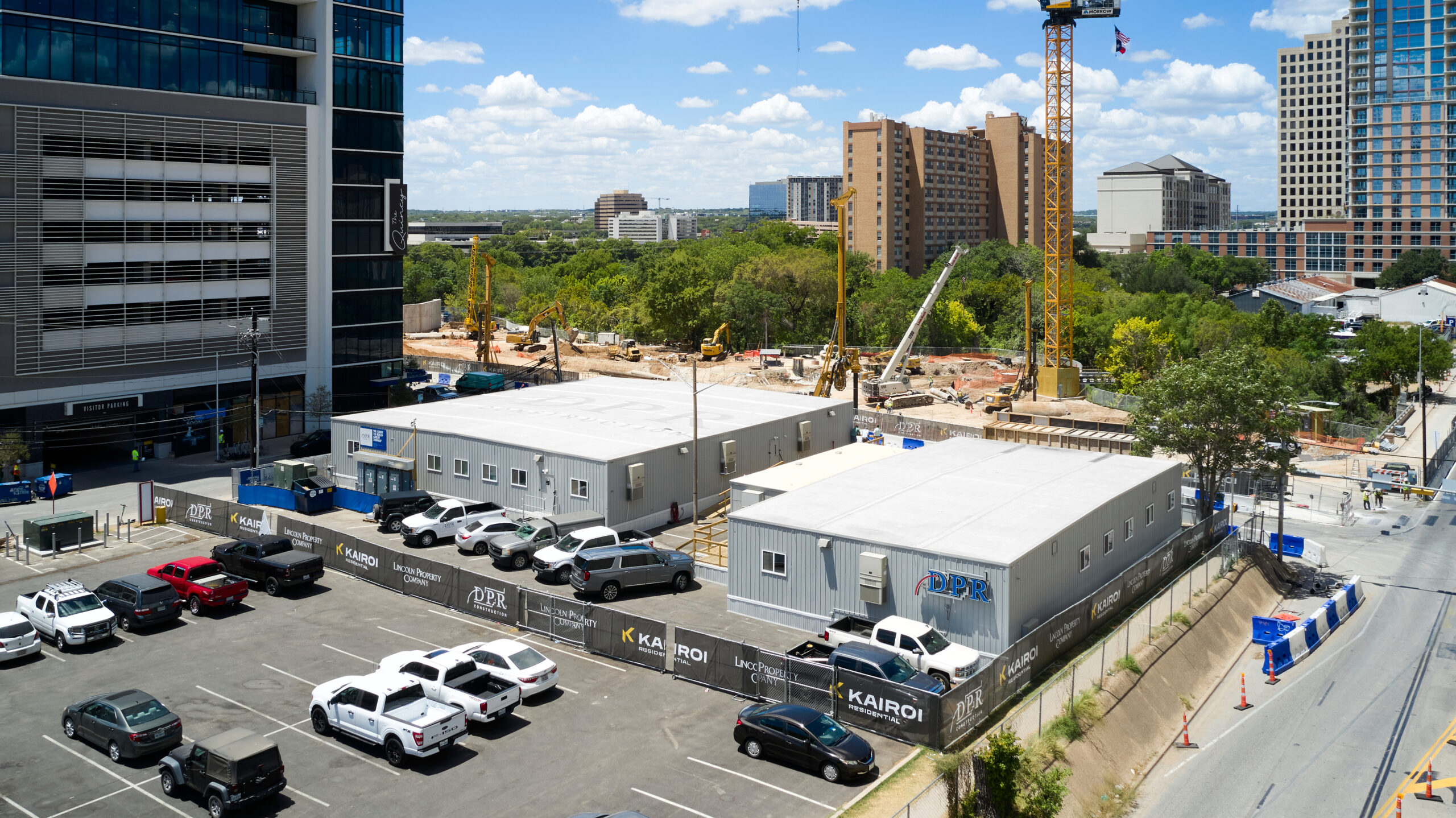 Waller Creek 98 at Red River
DPR Construction set out to work on what will be the tallest building in the State of Texas. When completed, the 98 Red River Tower will stand over 1,000 feet tall at the corner of Cesar Chavez and Red River in downtown Austin, Texas. To support the construction throughout the duration of this almost decade-long project, DPR Construction needed administration and office space and restroom facilities, and fast. To secure the space they needed, they turned to their equipment provider, OES. To fill DPR Construction's need, OES turned to their trusted partner for all mobile and modular needs, Pacific Mobile Structures. 
Pacific Mobile Structures had two large buildings on hand, including a 74X41 building and an 82X75 building. With a quick renovation, the buildings were outfitted and ready to be used by DPR Construction as onsite administration and office space. DPR Construction purchased both buildings along with a 12X40 restroom building. All three buildings were placed right next to the jobsite. 
What makes this project unique is the sheer size and magnitude of the project these buildings are supporting. When complete, the 98 Red River Tower will contain a 240-unit hotel, nearly 700,000 square feet of office space, 332 residential units, and 43,000 square feet of general retail space.